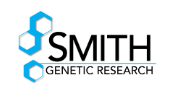 Ignore Science at your own peril. Diagnosis "Opioid Addiction" as a mental health disorder and you get an epidemic of citizens dying of a heart attack during opioid withdrawal. Dying by the millions. It's not a mental health disorder. It's damage to the DNA by a defective product, the opioids.
For more information about the Smith Hypothesis, and to share this information in social media, please the visit Smith Genetics Research website.
SUZI'S WARRIORS


A grassroots organization looking to be an effective voice to both federal and state governments To end the opioid crisis.
IMPORTANT:

Medication Refills
Due to provider's availability, any script sent to a pharmacy after hours might be delayed

Please keep in mind that pharmacies' business hours and medication supply in stock are limiting factors. Even 24 / 7 pharmacies might not carry the medication you have been prescribed.
You can now make your monthly, biweekly and administrative fee payment below. To make payments for a different amount, please use the contact us form
Weekly Thursday Meeting and Recordings
Join the meeting every Thursday at 10 AM EST by clicking on the link below
If you cannot attend the live meeting, please click or tap on the button below to watch the recording
Dr John McElligott - Live Session
Nov 16, 2022 11:00 AM EST
Counseling and Pastoral Services
PHARMACY LAWSUIT
If you were denied the filling of a prescription by your pharmacy AND you wish to move forward with a lawsuit for a violation of your Civil Rights, please complete this form. By your signature, you are giving us permission to represent you in a legal action against the pharmacy.
HOSPITAL / EMTALA PETITION:
If you feel you HOSPITAL / EMTALA rights were violated, that is to say, if you went to the hospital for help with either Opioid Withdrawal or Overdose AND YOU WERE NOT STARTED ON SUBOXONE/Buprenorphine, contact us immediately. It doesn't matter how long ago this occurred.
If you are interested in reading the article mentioned during our meetings "How one sentence helped set off the opioid crisis" by Caitlin Esch, please click on the link below
The Implications of DNA Methylation for Toxicology: Toward Toxicomethylomics, the Toxicology of DNA Methylation
Increased OPRM1 DNA methylation in lymphocytes of methadone-maintained former heroin addicts