If you are a new patient a please follow these easy 4 steps to complete your registration for the program .
STEP 1: Watch intro video
STEP 2: Fill out the patient registration form
STEP 3: Make a payment
STEP 4: Let's speak in person today before we send the first script
We are working everyday to expand our provider network to all fifty states. If you are a resident of any of these states, please click on the registration button below. After you complete your registration process , you will be redirected to our payment portal. Please follow the instructions presented in the next page.
Let's get you registered!
We currently provide treatment via Telemedicine in the states of:
SOUTHEAST
North Carolina
South Carolina
Georgia
Alabama
Kentucky
Florida
Virginia
Tennesee
West Virginia
Mississipi
NORTHEAST
Delaware
Maine

Pennsylvania

New York
Massachusetts
Rhode Island
MIDWEST
Minnesota

Ohio

Iowa

Wisconsin
Louisiana

Arkansas

Missouri

Illinois

Indiana

Kansas

North Dakota

South Dakota

Utah

Washington State

Washington DC
Our program's current coverage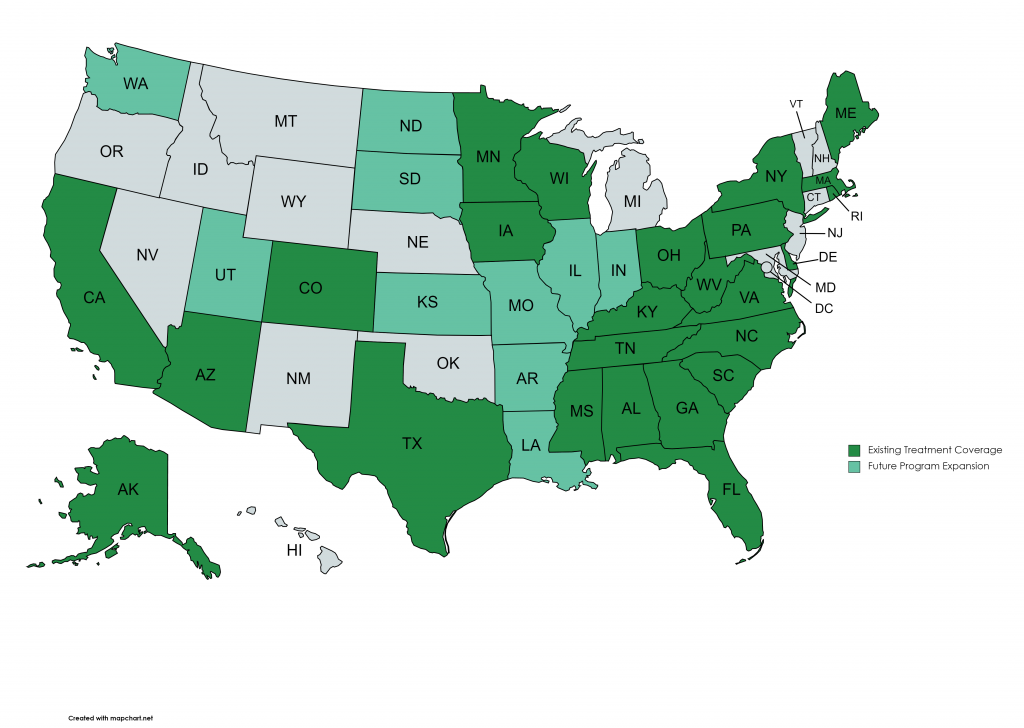 STEP 1: Watch our short intro video
Watch our short introduction video below. We will ask you some questions about the video you are about to watch in the registration form.
YOU MUST WATCH THIS SHORT VIDEO TO CONTINUE WITH YOUR REGISTRATION PROCESS.

We want to make sure that you understand the program.
STEP 2: Fill out your Patient Registration form Online
Important: If you are not available during regular business hours, when you fill out the registration form, please request an after hours appointment in the "Best day and time for us to contact you to complete your intake" field. These after hours appointments are available upon request.
Before you start filling out the form, Please save our phone number to your phone contacts. Our phone number is 800.969.8774. This makes it easier to contact you after your registration. Watch for a call from this number to complete your patient intake AFTER you fill out the patient registraion below.
STEP 3: Make your first payment Online
STEP 4: Let's speak in person today before we send the first script
Our Medical management team will contact you at the requested time documented in the patient registration form to schedule your first Telemedicine call with one of our providers.